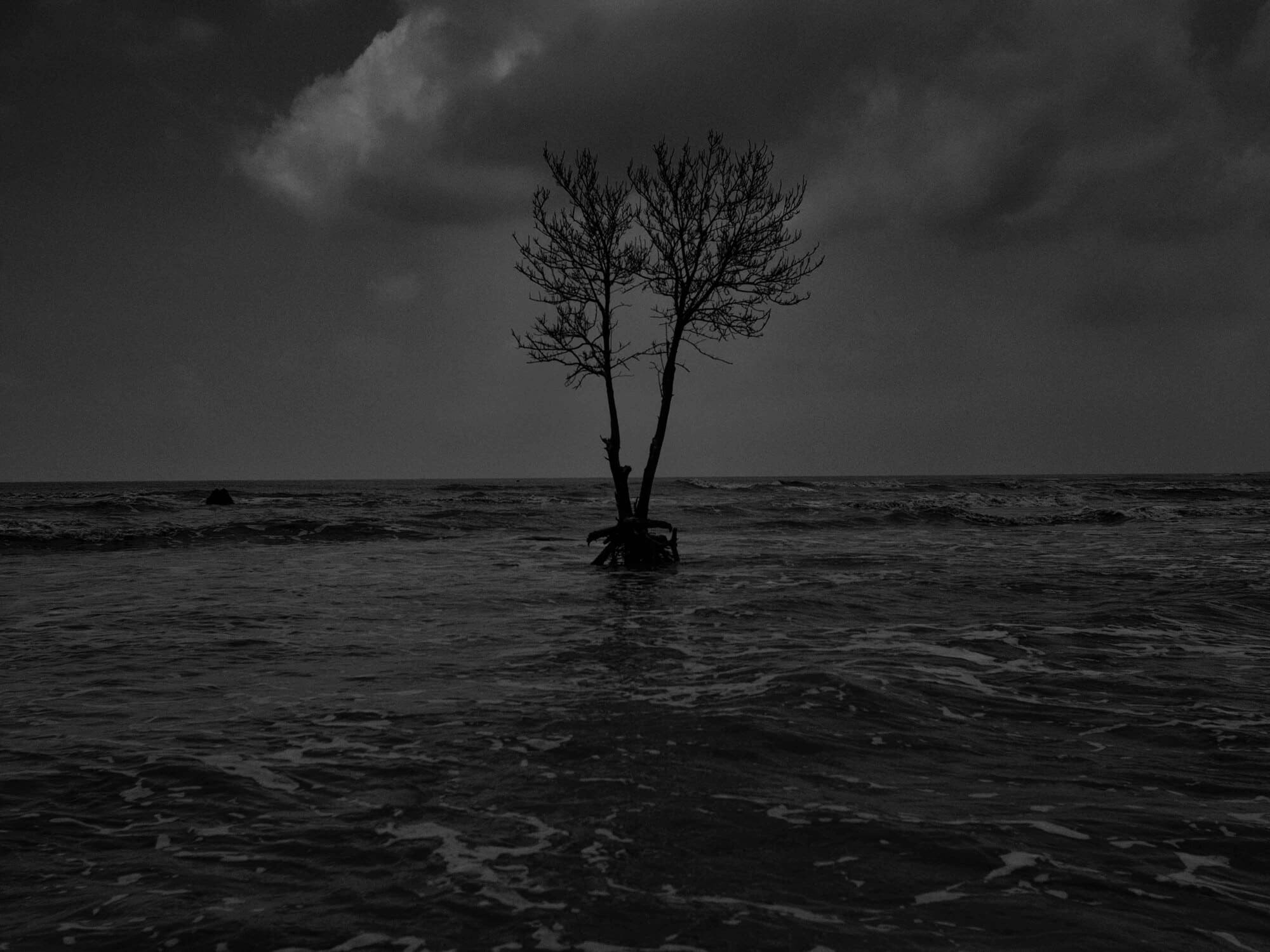 A bare tree stands on the barren land that get inundated with every tidal wave takes place in Ghoramara Island. The agriculture has become unviable in the islands conglomerate battered by extreme weather events and salt water ingression that has been forcing a sizeable number of farmers from Sundarban delta are turning into migrant labors or getting engaged in awkward jobs, and continuously causing forced displacement. In Ghoramara Island the population has been reduced to 3,000 in the last three decades, noted by the 2016 census report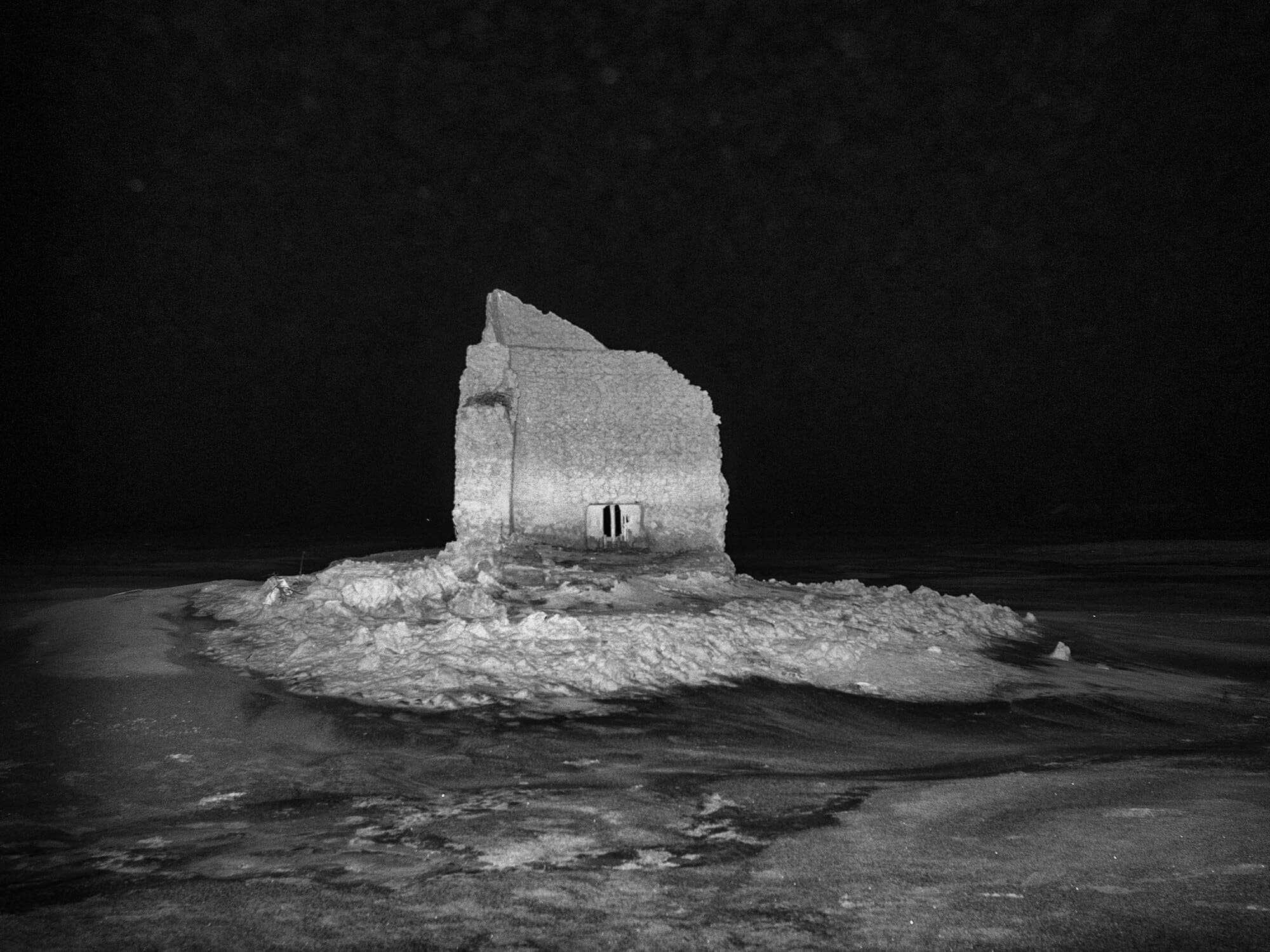 Remnant of a house stands still at the shore of Botkhali Village of Sagar Island as a proof of human habitation. Being environmentally sensitive zone Sundarban delta faces the cyclone incessantly that affects in their settlement in large scale. Retreating each year becomes a common phenomena in these zones otherwise the only option is left to them is migration.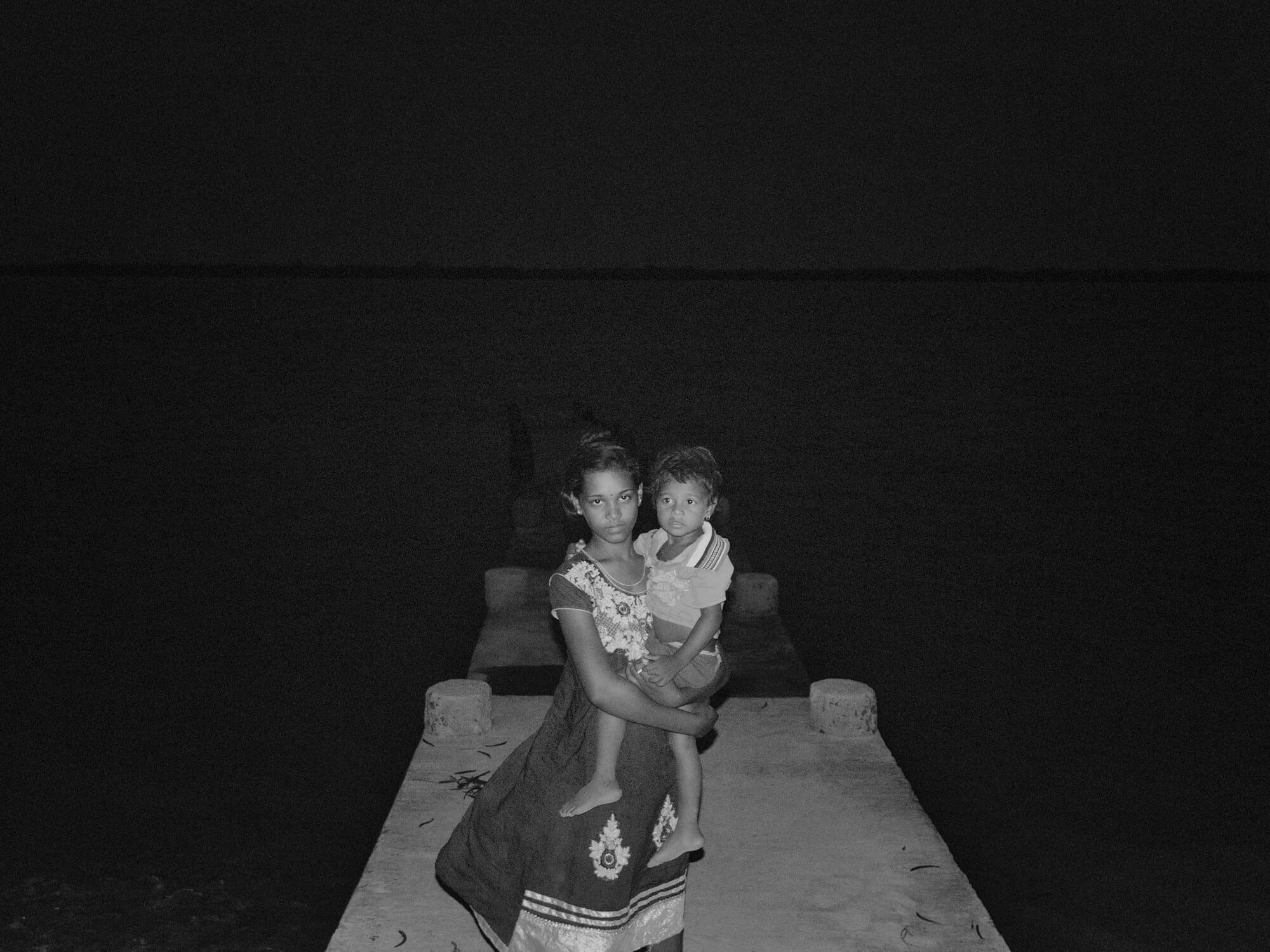 Portrait of a teenage girl who is staying with her brother at her grandparent's residence as her parents moved to Bangalore, city capital of Karnataka, India being a migrant labor as hungry tides engulfed their agricultural land, from Botkhali village, Sundarban.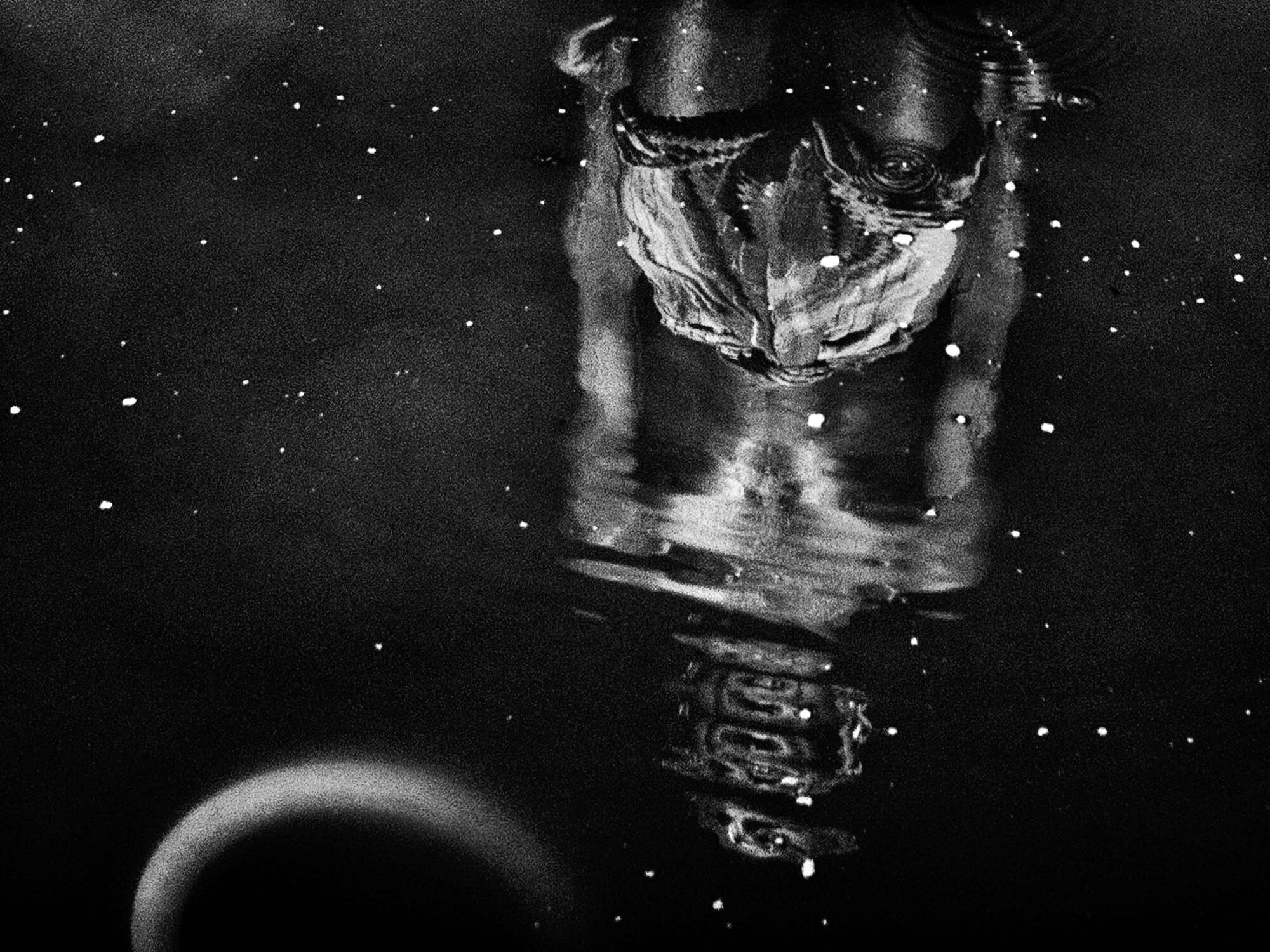 A portrait of the disrupted psychological state of Ajay Patra whose pond and agricultural land washed away with the destructive tide at Ghoramara Island. During a conversation in November of 2017 with Ajay Patra, a senior citizen of Ghoramara Island feared about his property loss due to the erosion and negligence towards making embankment and in March 2018, his pond and agricultural land washed away by the hungry tide. According to Ajay Patra, he had approximately 4 acres land that engulfed by the hungry tide in continuous manner in last four decades.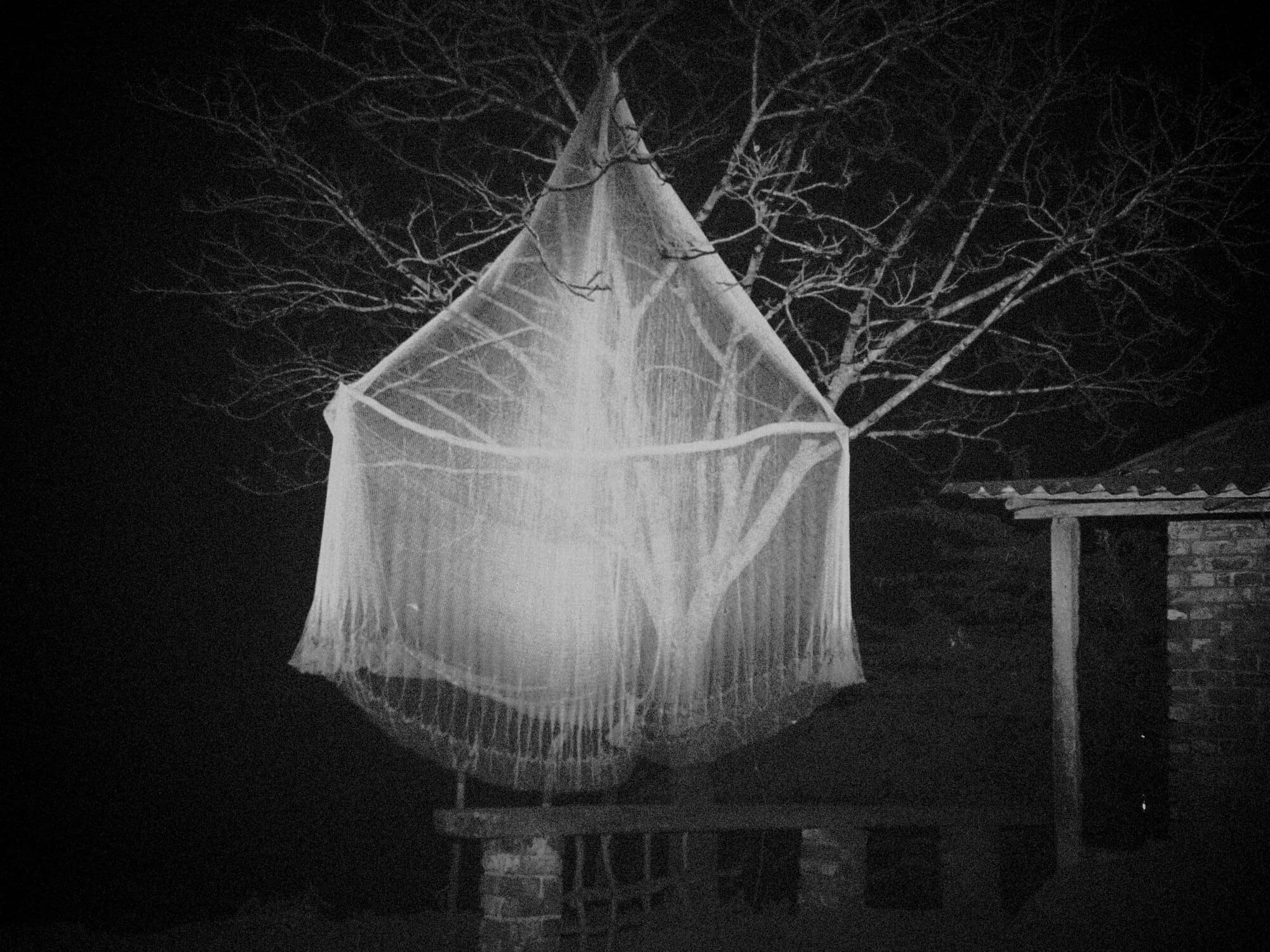 A metaphorical visualization of the people of the shrinking islands of Sundarban whose lives hang in the balance due to the environmental degradation of their space.
The coastal flood during the neap tide engulfed the entire school building at Botkhali of Sagar Island. According to the locals, in last few decades school building was destroyed by the tide once before.
A senior inhabitant of Botkhali of Sagar Island takes precaution of his mud house before storm rush in. During the monsoon, the inhabitants of shrinking islands struggle at large scale, when the home and land wash away with each tidal wave.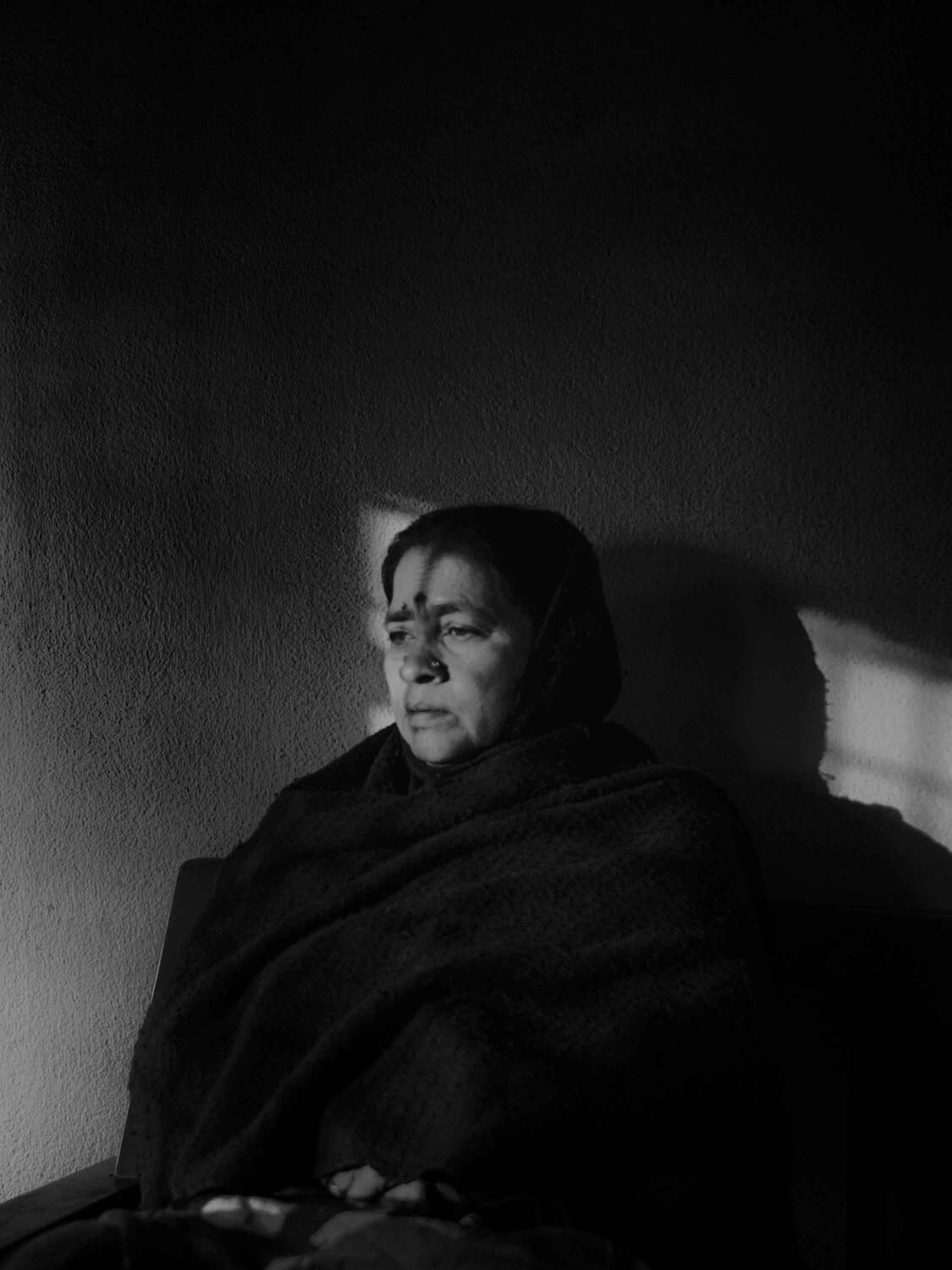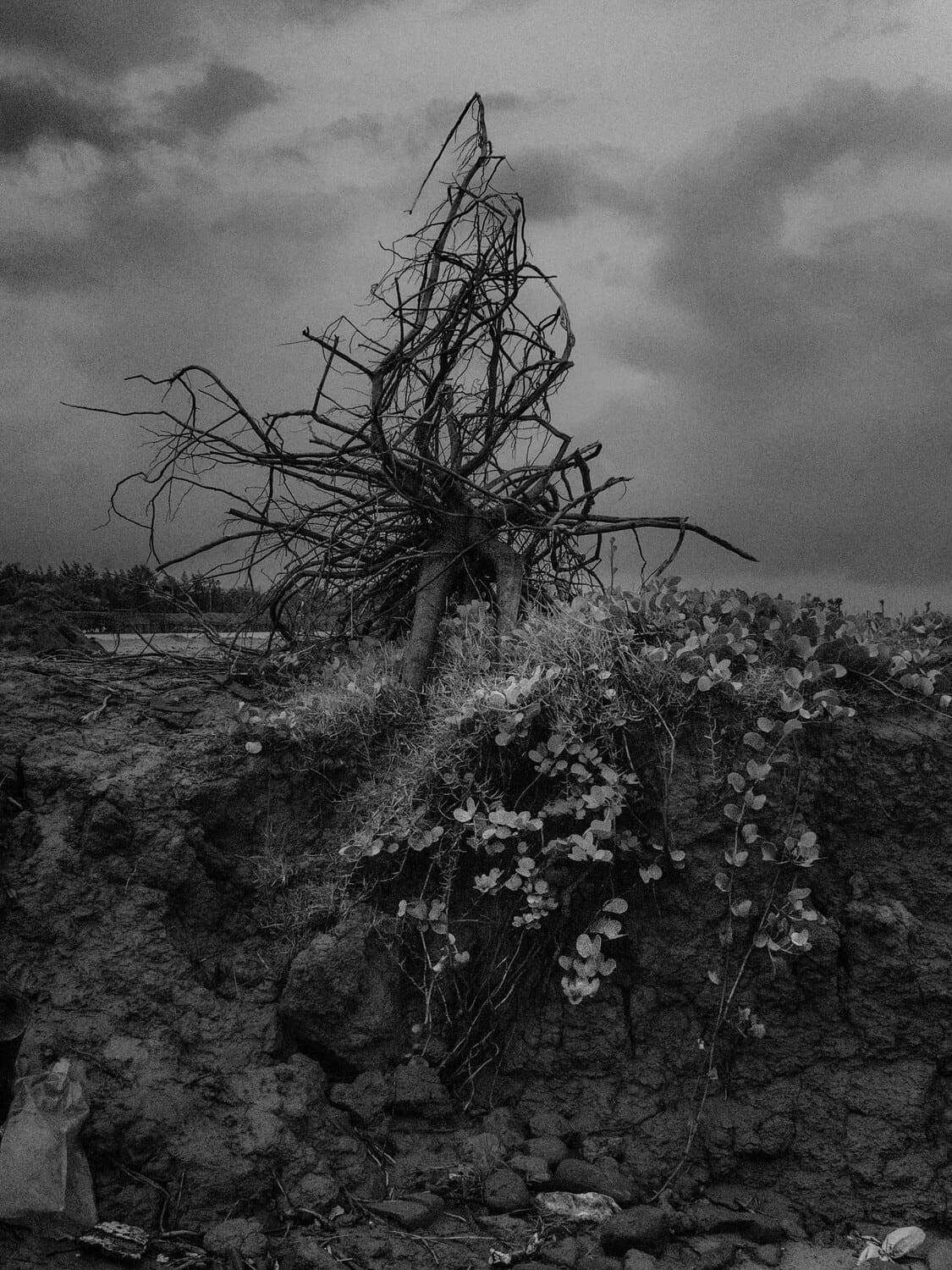 Aparna Das, a senior lady as well as inhabitant of Ghoramara Island, the most abruptly changing Island of Sundarban delta, lost her fifty acre land in last three decades due to the land erosion caused by sea level rising. At present, she has only one and half acre land. In the Island she and her family was one of the wealthiest family, now she is facing forced migration issue as Aparna knows from her past experience that the rest of the land will be engulfed by the river Ganges within few years what creates trauma psychologically in her daily life.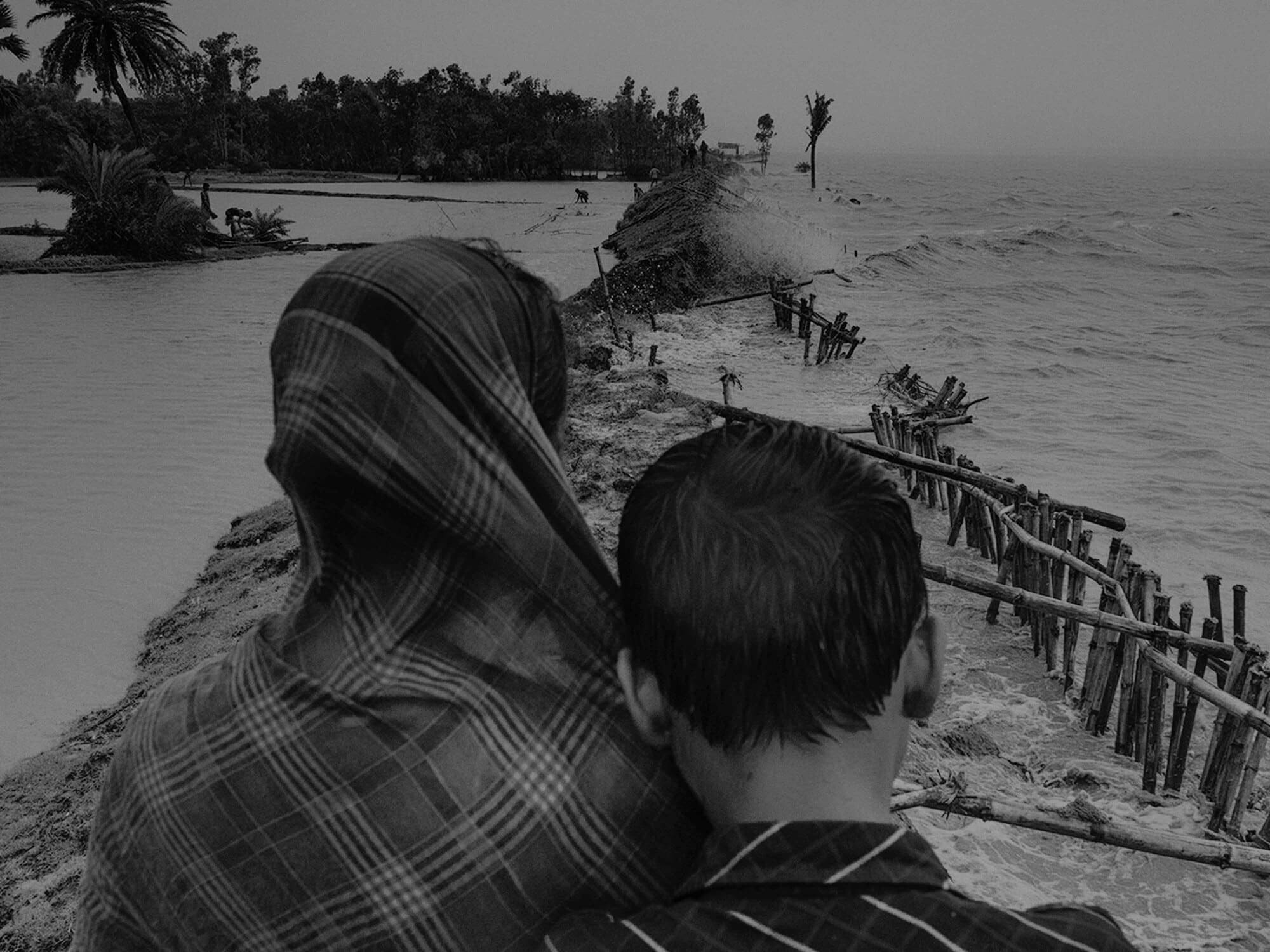 A mother and her son witness the erosion of mud embankment during the neap tide in monsoon. In Sundarban Delta in India of South-East Asia, the sea level rise is higher than the average global sea level rise, a fact noted by the School of Oceanographic Science at Jadavpur University and Deltas, Vulnerability and Climate Change Migration and Adaptation (DECCMA).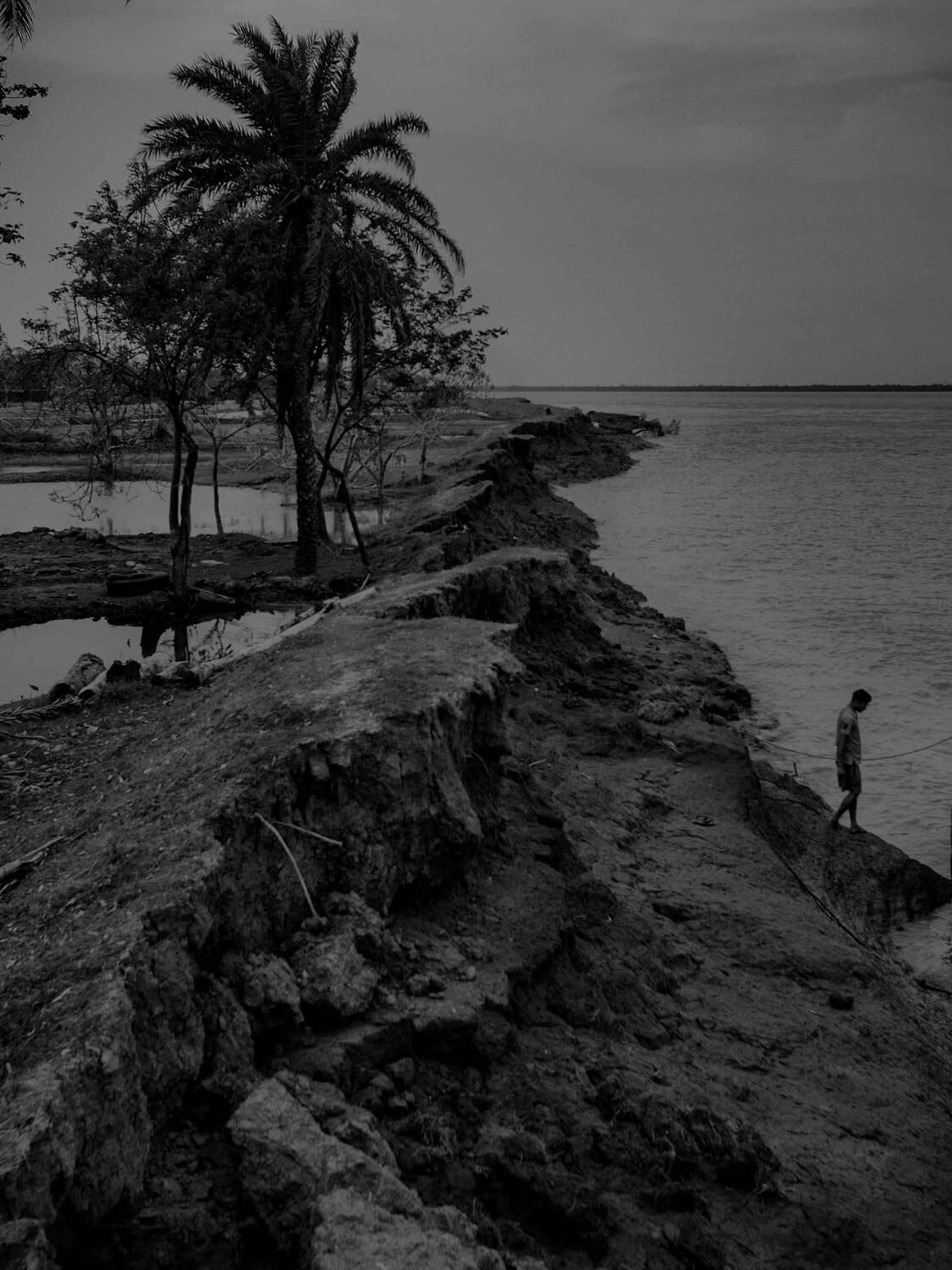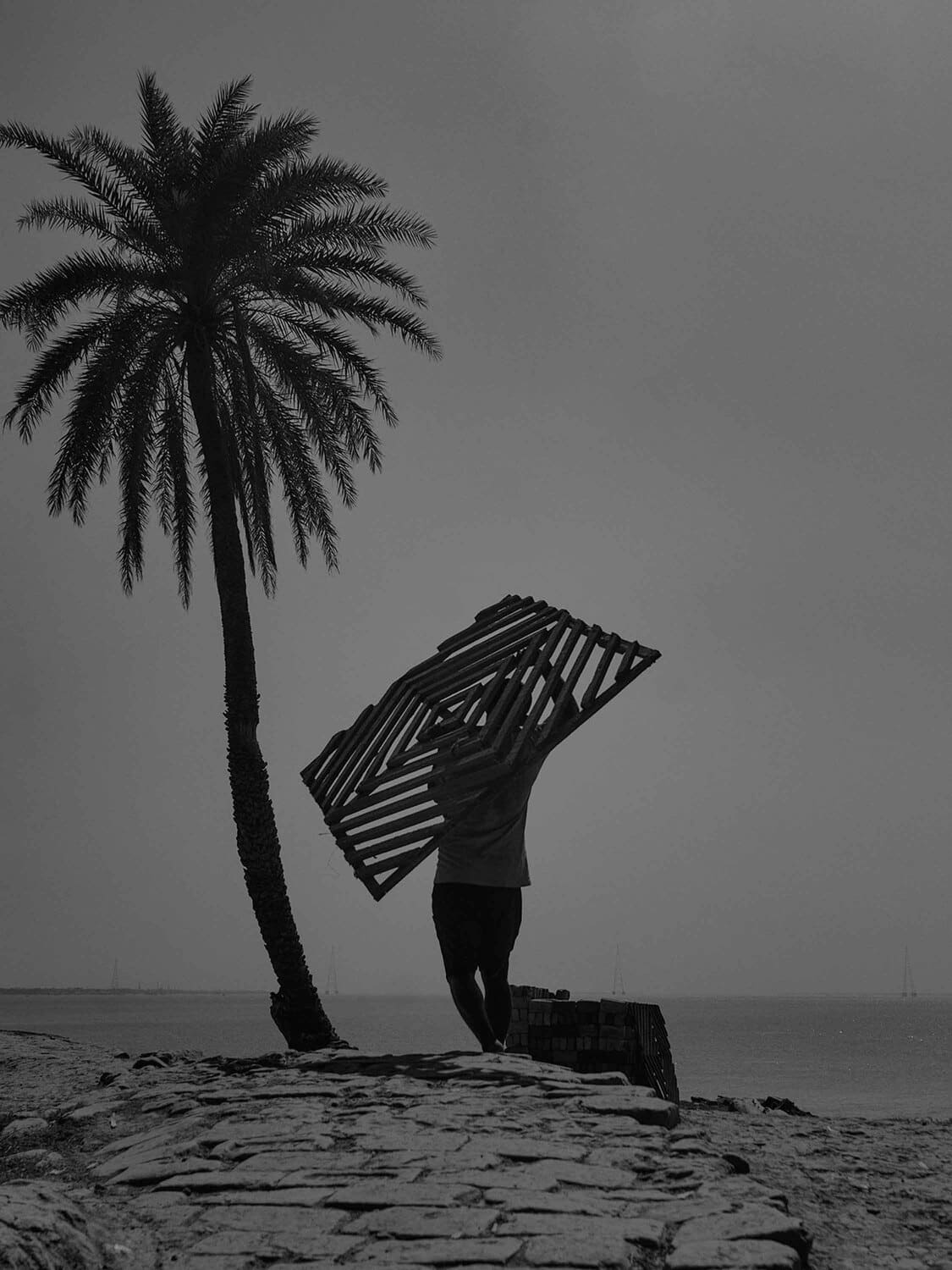 A 2007 study by Jadavpur University noted that the Ghoramara Island lost eighty square kilometers of land mass in the last three decades, half of its size in 1969; which has led to forced migration at greater scale.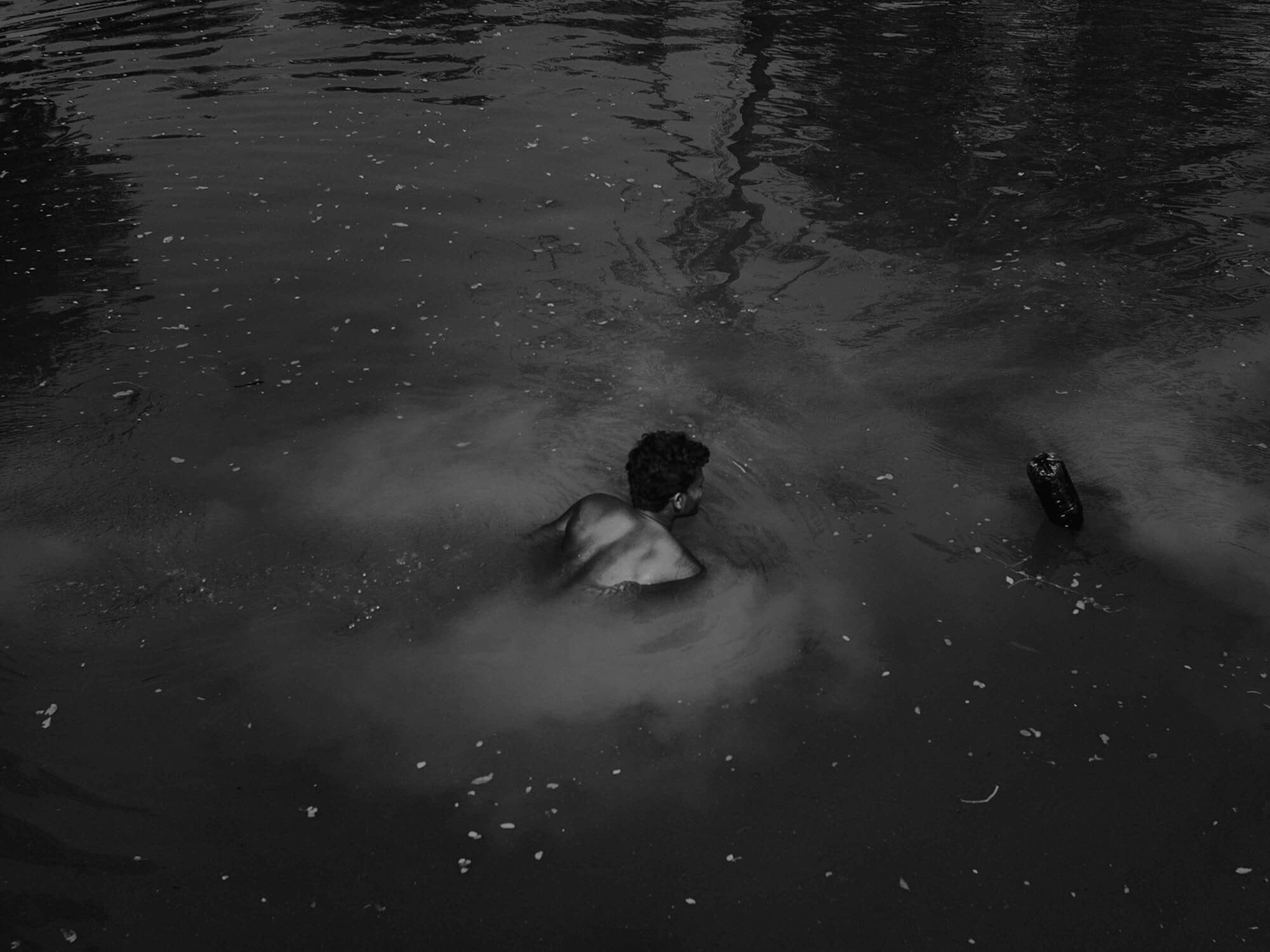 Sukanta das, an inhabitant from Ghoramara Island, tries to fix his pond using chemicals to continue pisciculture where salt water inundated due to the tidal wave. Sea level rise induced tidal wave and salt water inundation of sea water constantly hampers the lives in Sundarban delta where the economy is particularly based on agriculture and pisciculture either.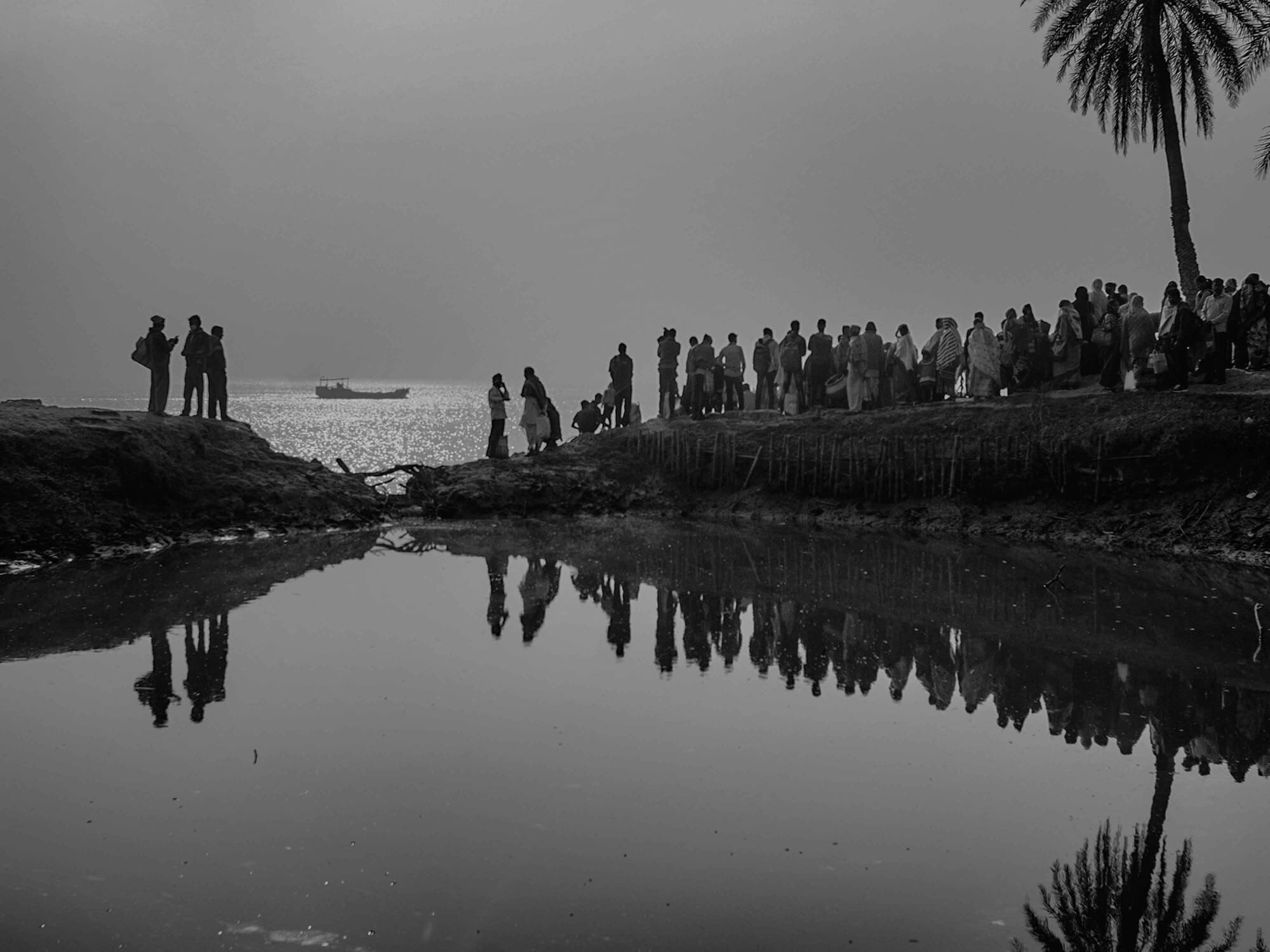 A large group of people from Ghoramara Island leaves homeland just after the unlock of lockdown to join daily wage work again as a migrant worker at metropolitan cities, mainly Kolkata, Chennai and Kerala. The people from the Island leaves to get job deliberately under the financial compulsion as due to the lockdown they had faced severe debts issue.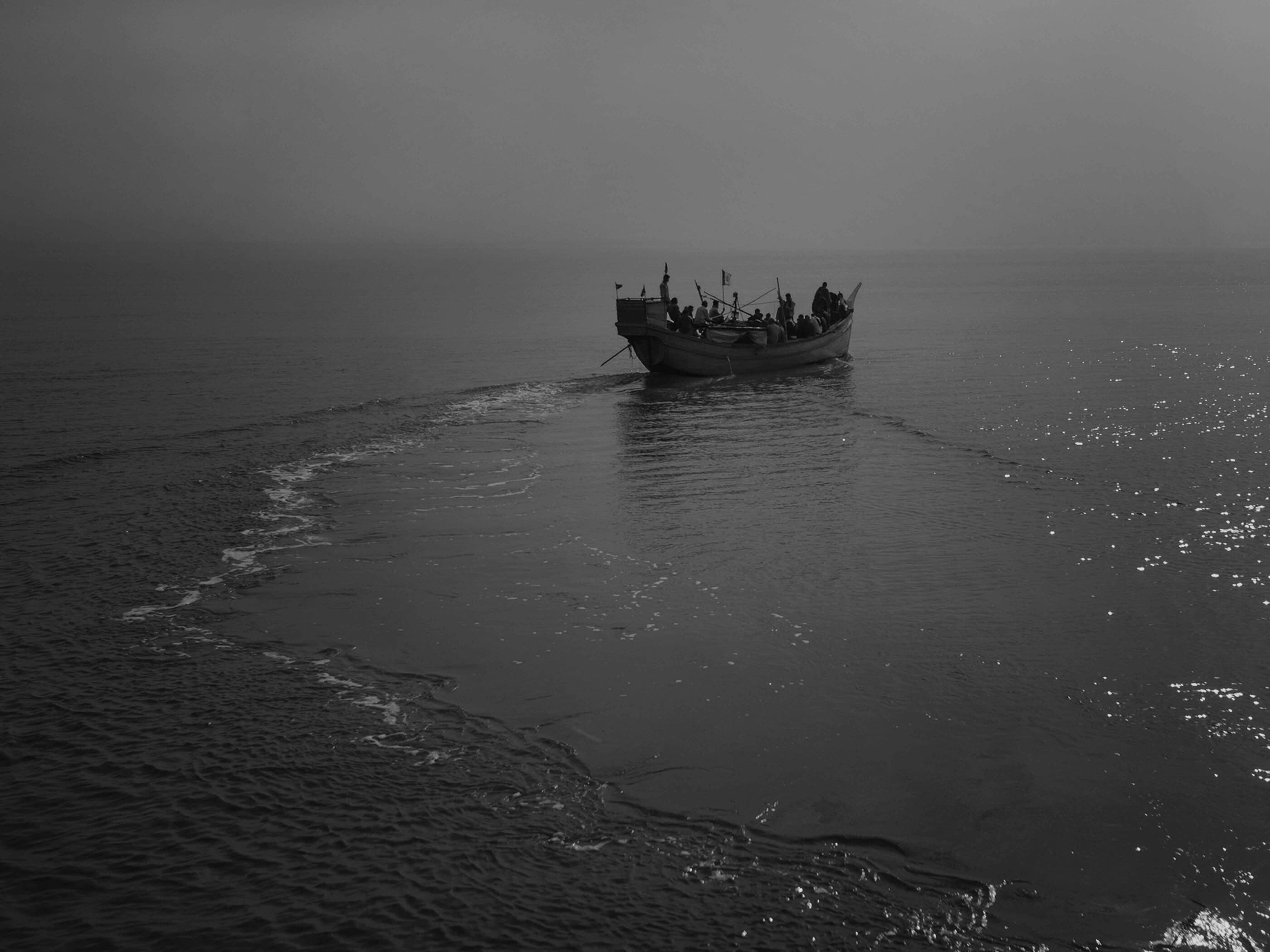 A boat, the one and only transportation of Ghoramara Island, takes the islanders who deliberately leave their home just after the unlocking of lockdown to join daily wage work in metropolitan cities due to the financial compulsion, to the either side of Ganges river from where their journey takes place towards the different cities.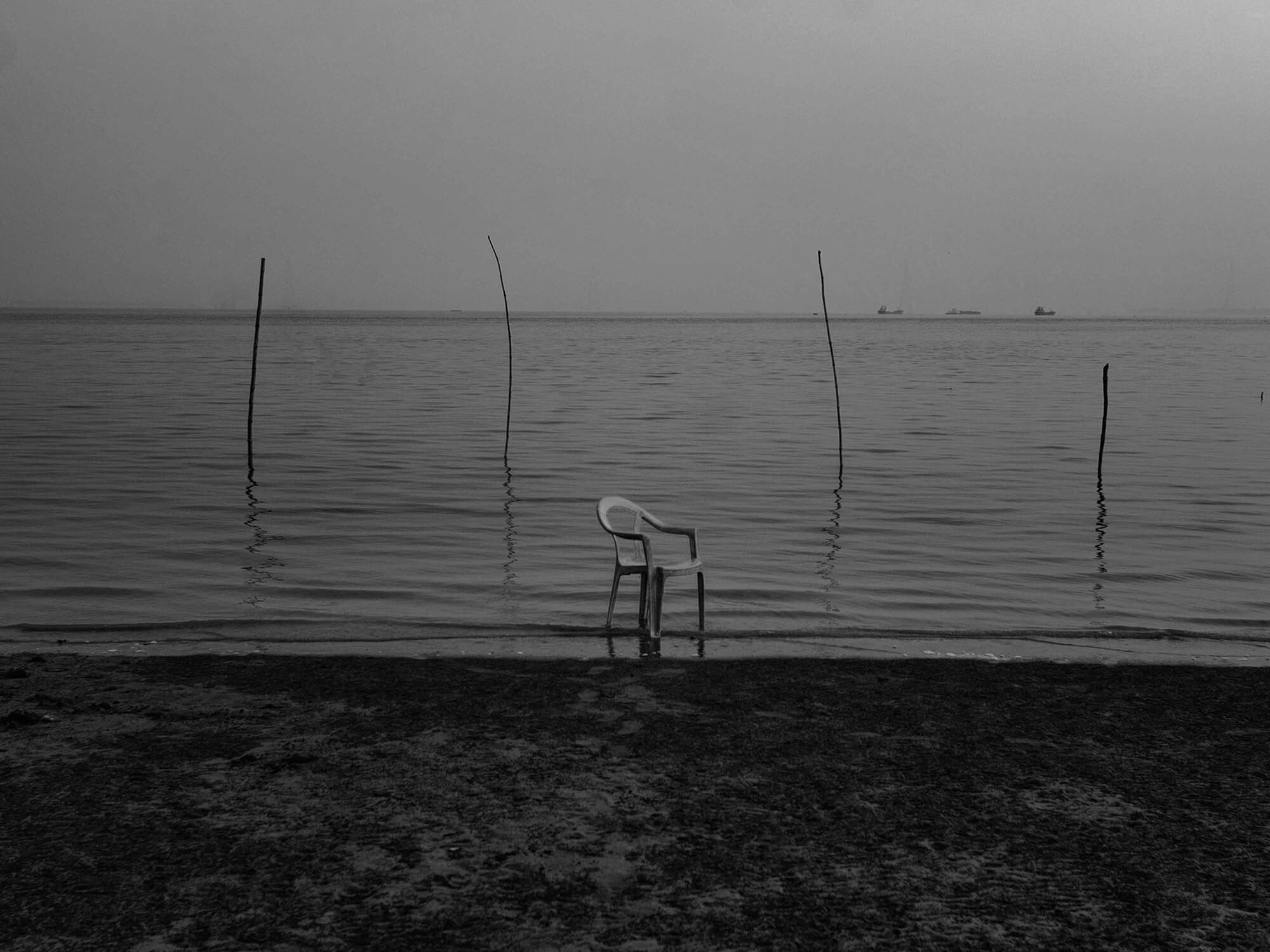 An empty chair near the river side at Ray para area of Ghoramara Island where the entire mud embankment washed away during the monsoon of 2017. Sea level rise and extreme weather events has caused a large forceful migration from Ghoramara Island, the most rapidly disappearing Island in the delta where the population has reduced to 3,000 from 40,000 in last three decades, noted by 2016 census report.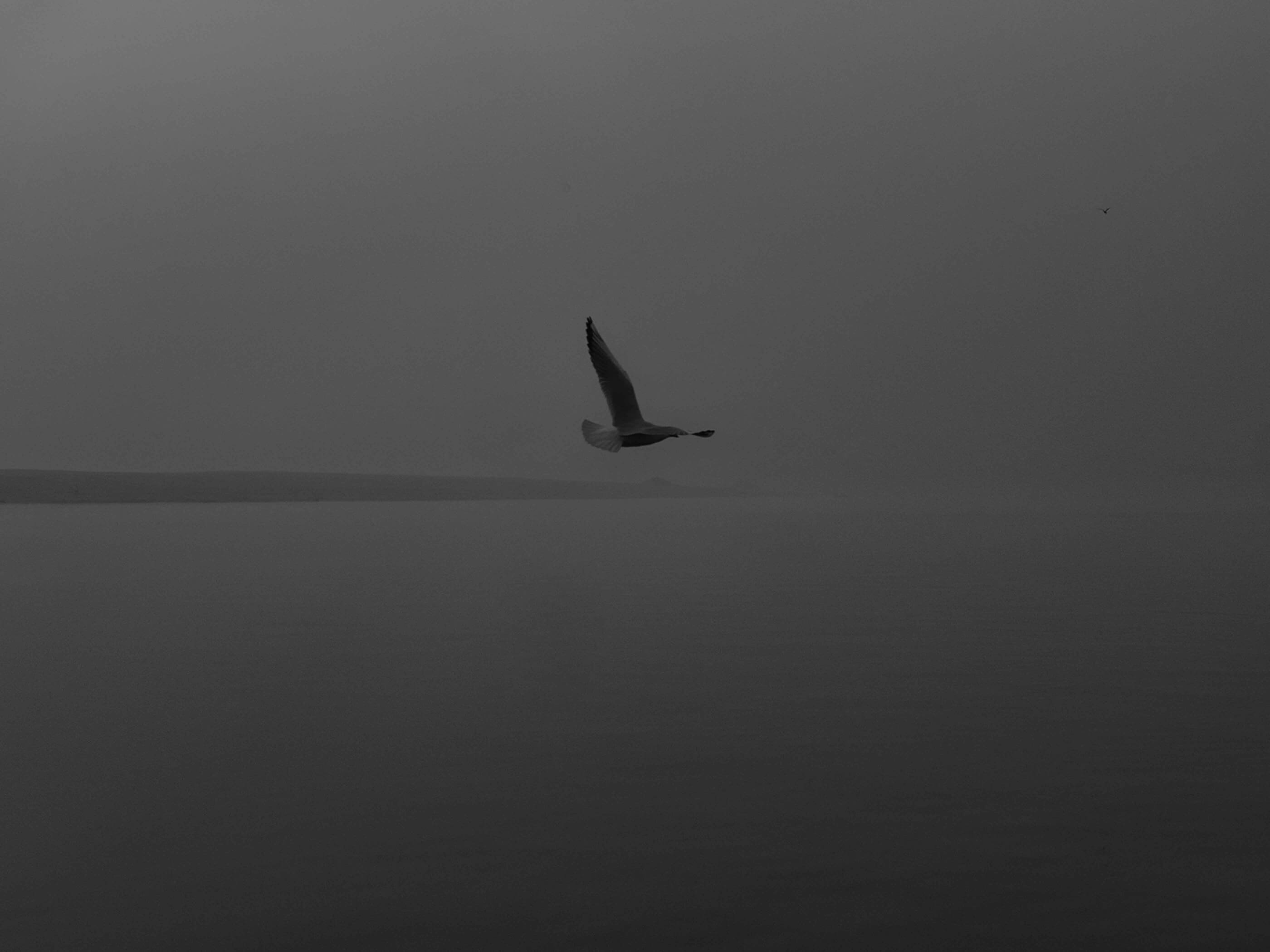 A migratory bird fly over the Ganges River in the winter morning. A metaphorical visualization of climate migration from Sundarban delta area where the Ganges estuary meets Bay of Bengal that is getting affected due to the global warming which in turn affects the lives in delta and its inhabitants who migrates forcefully as a migrant labor after losing land, home and property engulfed by the river induced by the sea level rise.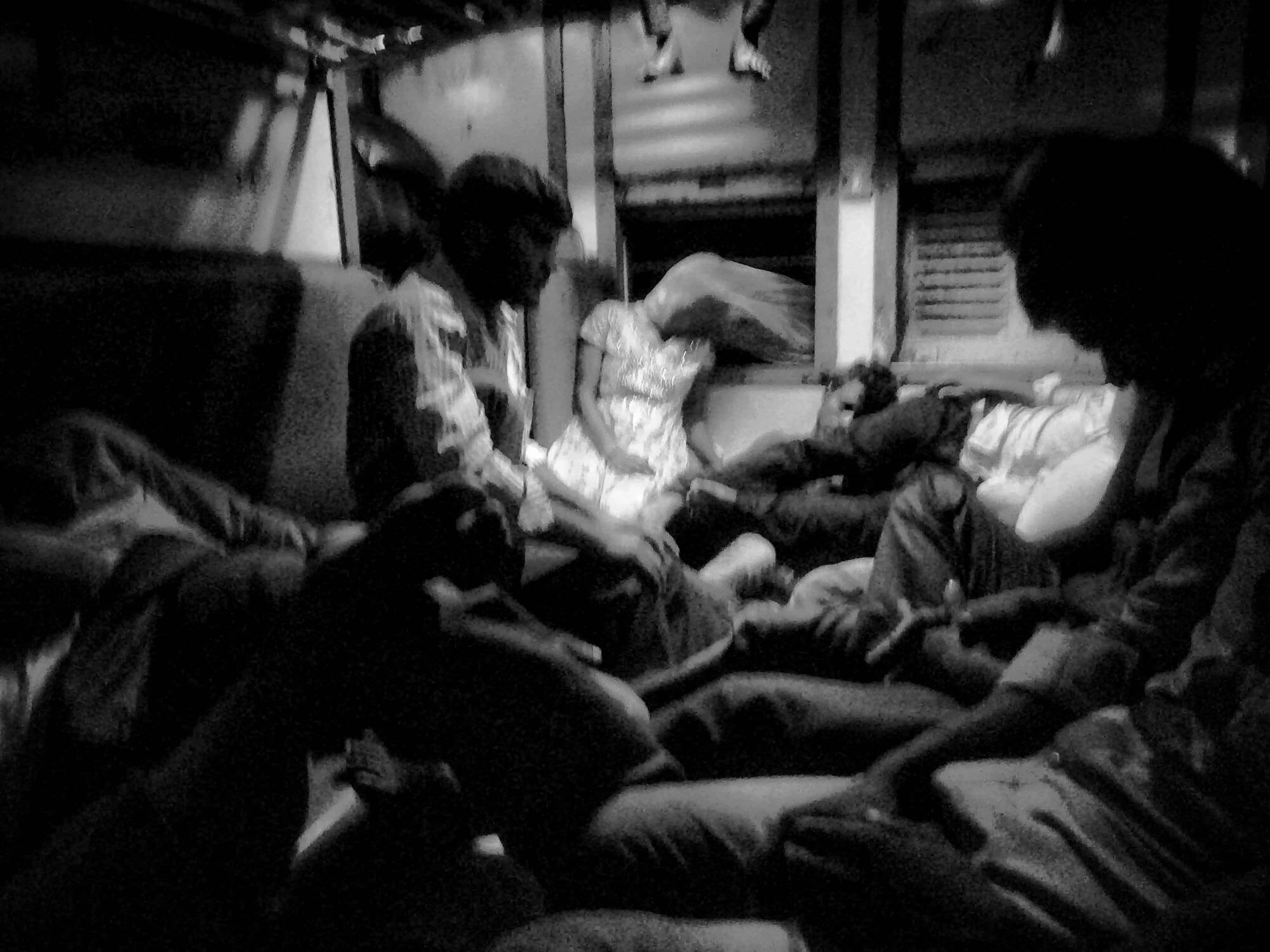 Migrant worker from Sundarban delta migrates from West Bengal to Bengaluru, the IT hub of India and city capital of Karnataka, in general compartment of Yeshvantpur express that takes generally one and half day.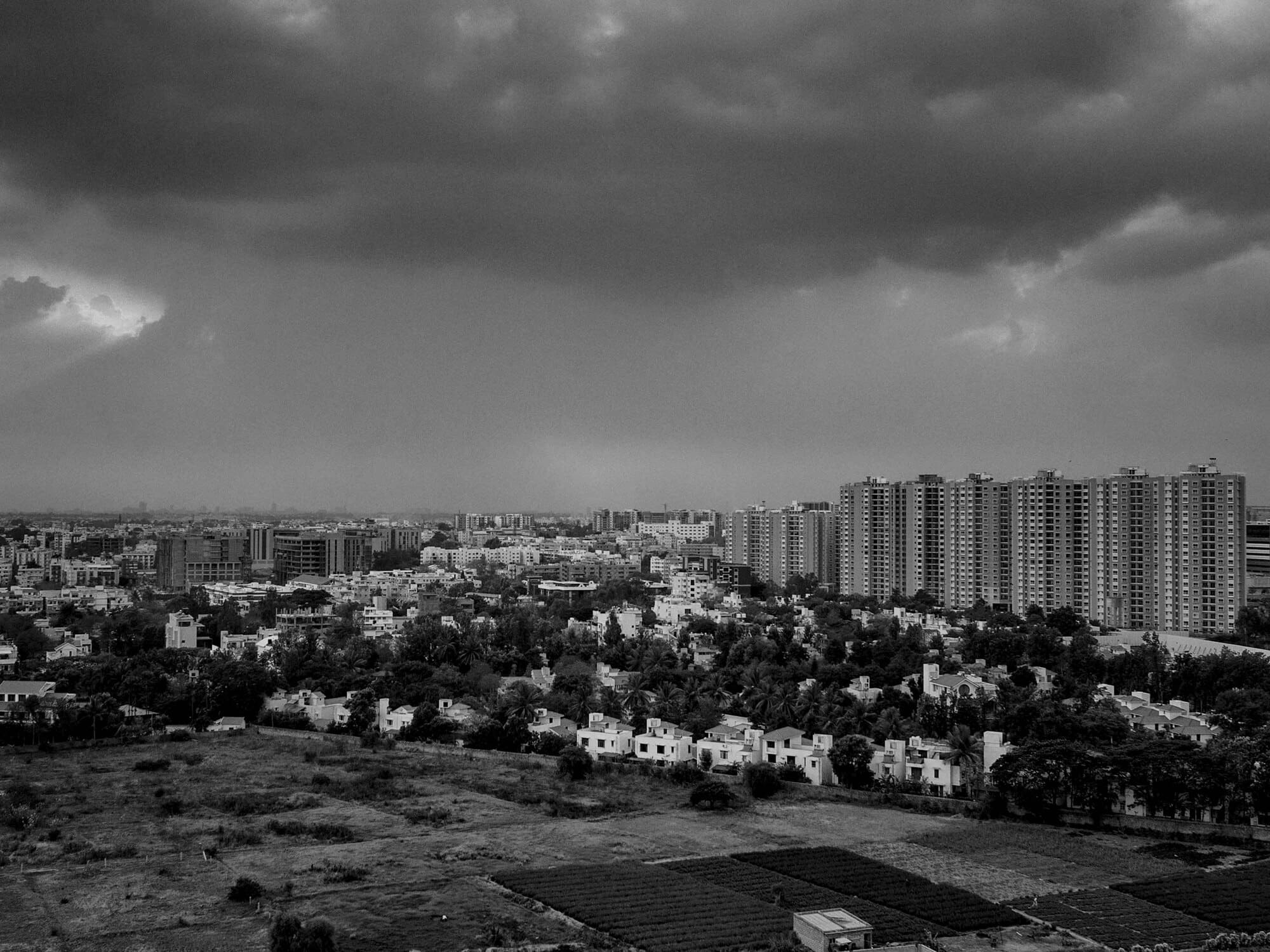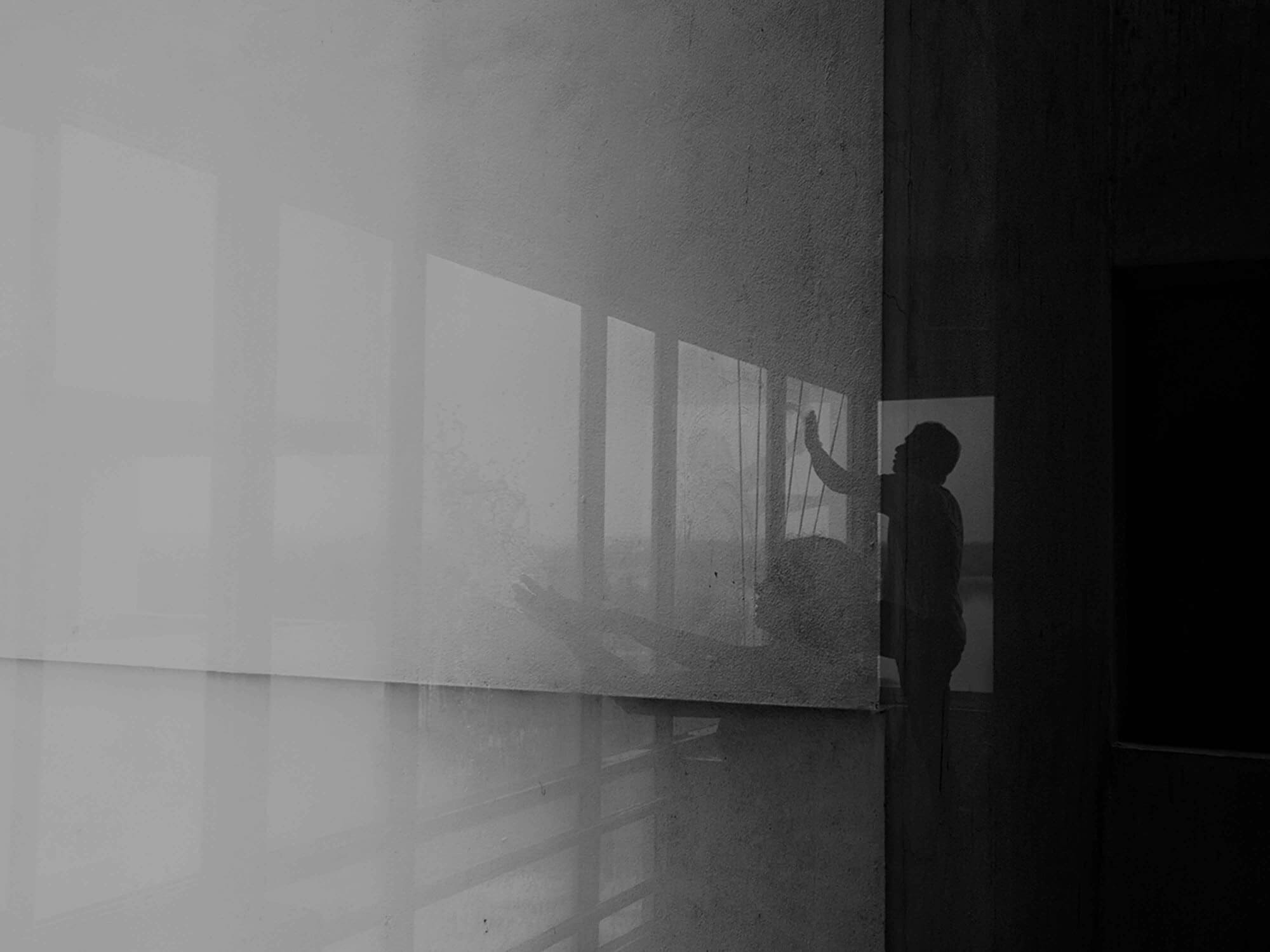 Kempegowda, the founder of the city, made a clarion call for traders and other craftsmen to make the new city their home in 1537 after laying its foundation. Centuries later, Bengaluru is one of the most cosmopolitan, multi-ethnic and multi-lingual cities in the country. Historians say three waves of migrations made the city what it is today. According to 2011 census, out of 10 people in Bengaluru, four are migrants. A person is considered a migrant if he is staying at a place other than his or her place of enumeration. Since 42.12% of Bengaluru's population originated from outside the district or the state, after Mumbai, Bengaluru has the second-largest migrant population in India.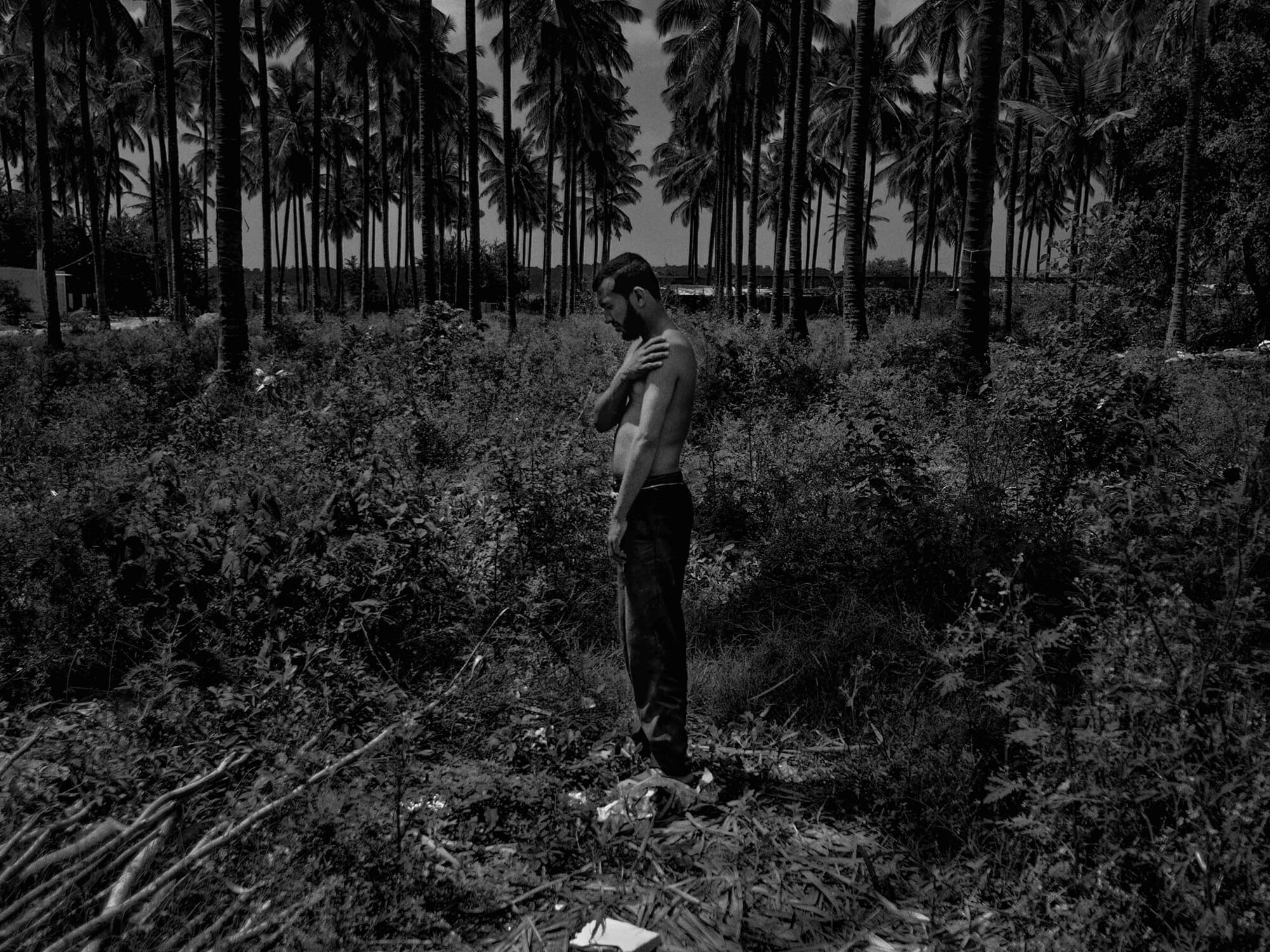 A migrant worker is beaten by local people and punished him by putting off his clothes and made him stand for hours in the area, outskirts of Bellandur area, where his shanty has demolished by doubting him as a Rohingya refugee. According to some local charitable societies in Bengaluru city, this incident has emerged vigorously after 2017.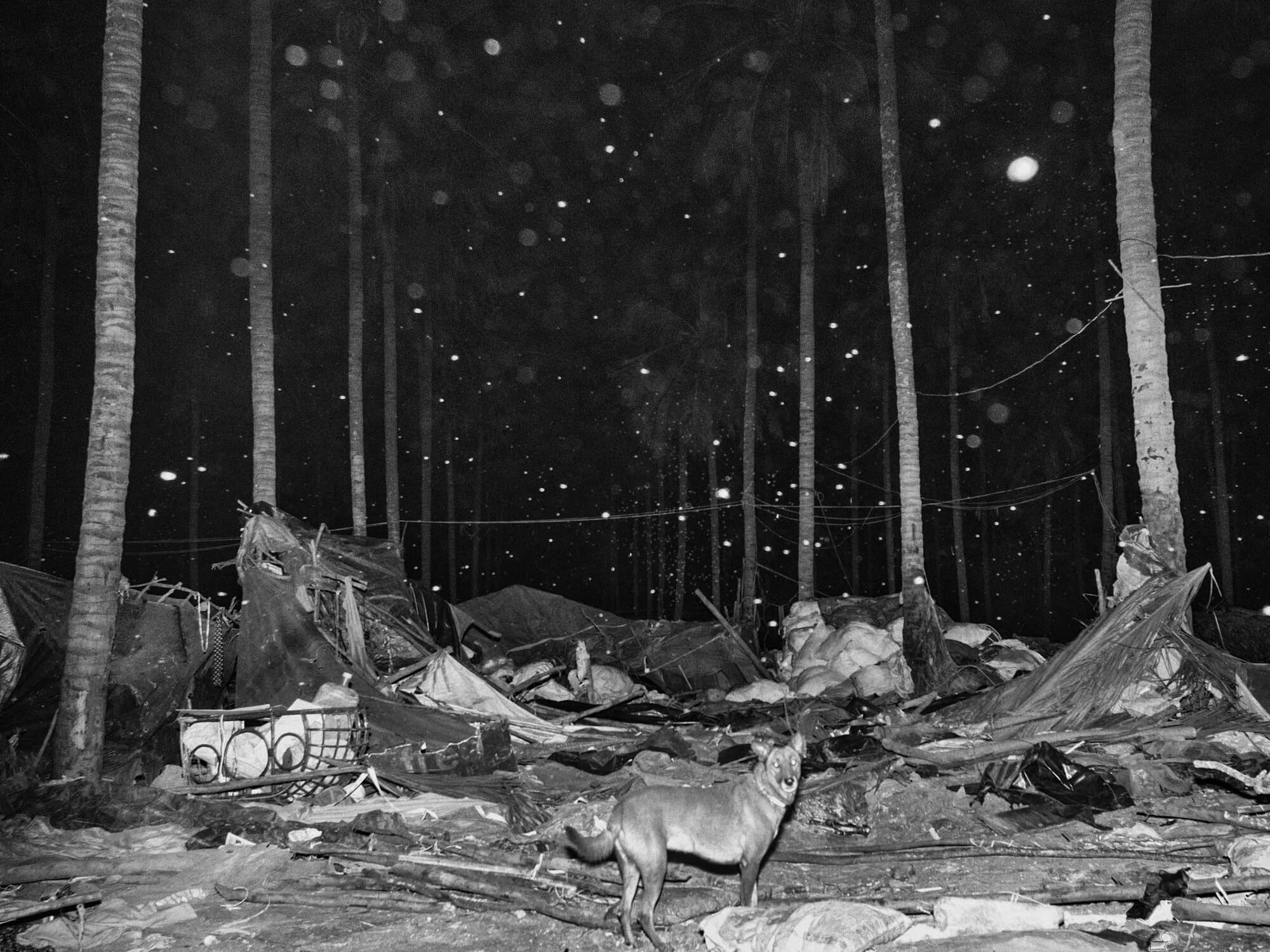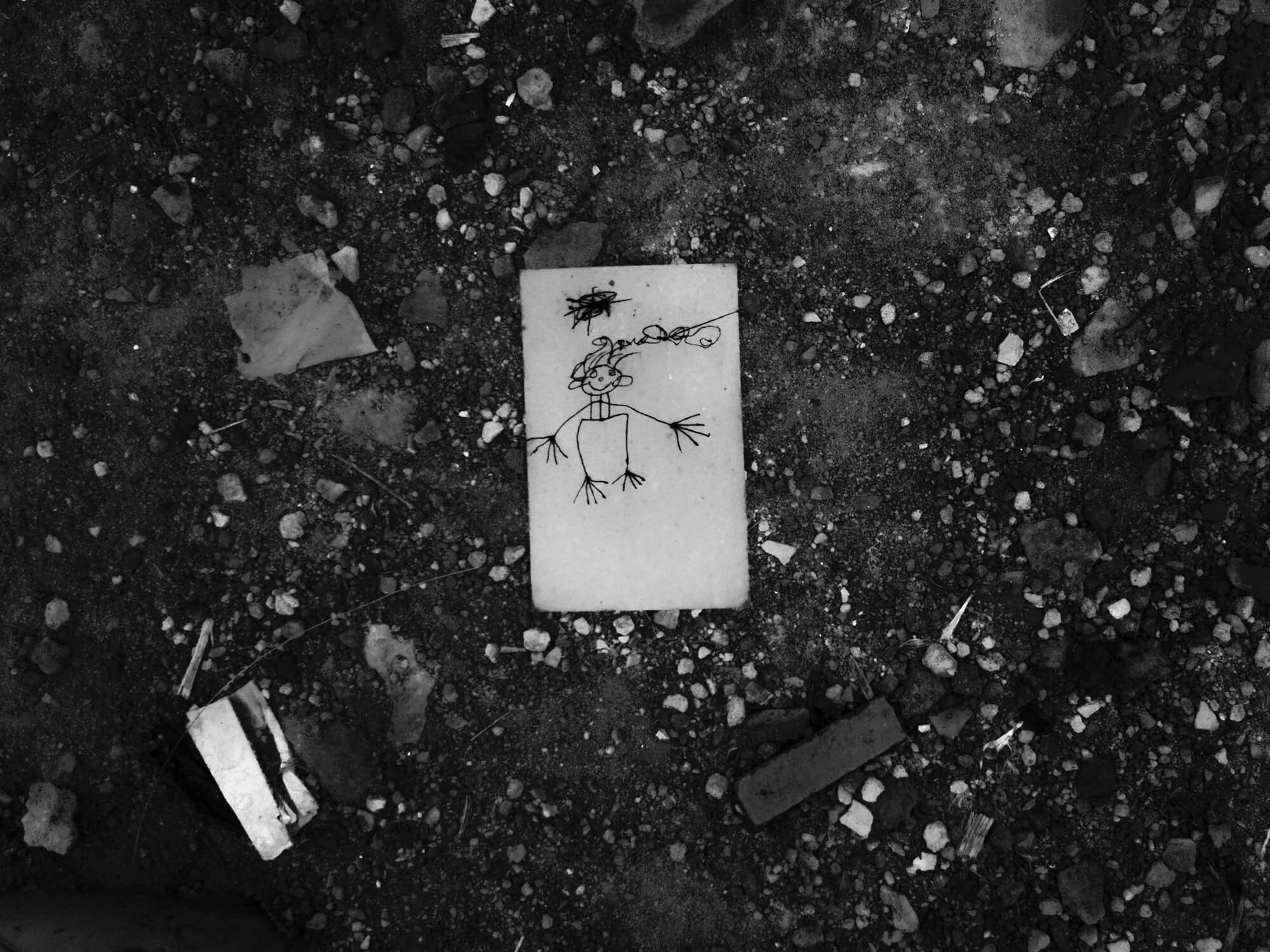 A visual of vandalized shanty in the outskirt of Bellandur area in Bengaluru city where migrant worker community used to stay by paying rent to the local authority who provides the land as a shelter. But the BBMP, the municipal authority of Bengaluru, vandalize the slum semi annually without any prior notification.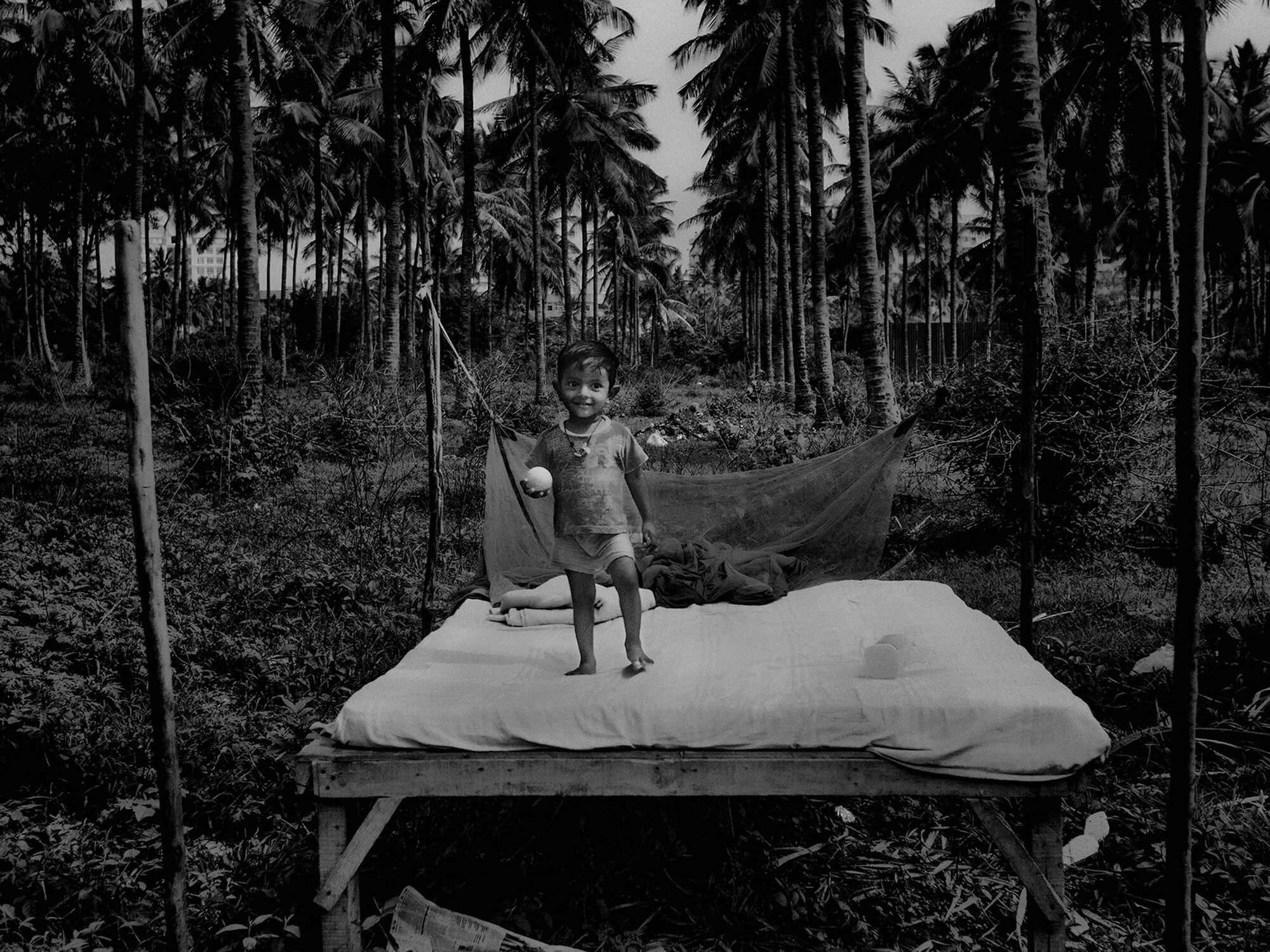 A portrait of children in the slum nearby Marathahalli area in Bengaluru where a large number of migrant worker from West Bengal take shelter. As per the statements by the migrant worker community, they do not want to bring their child along with them but sometime under compulsion they forcefully bring their child along with them that affect their children negatively.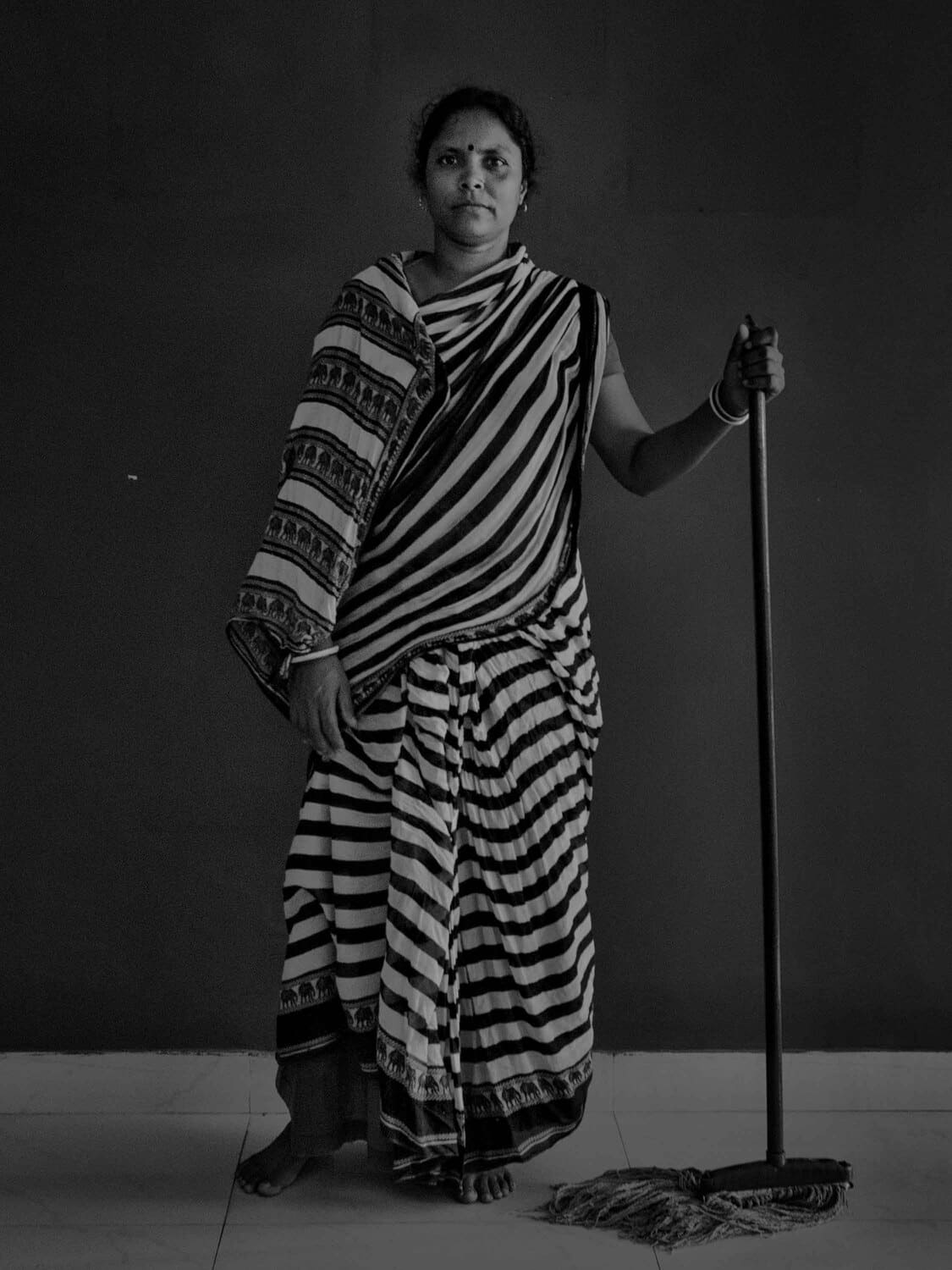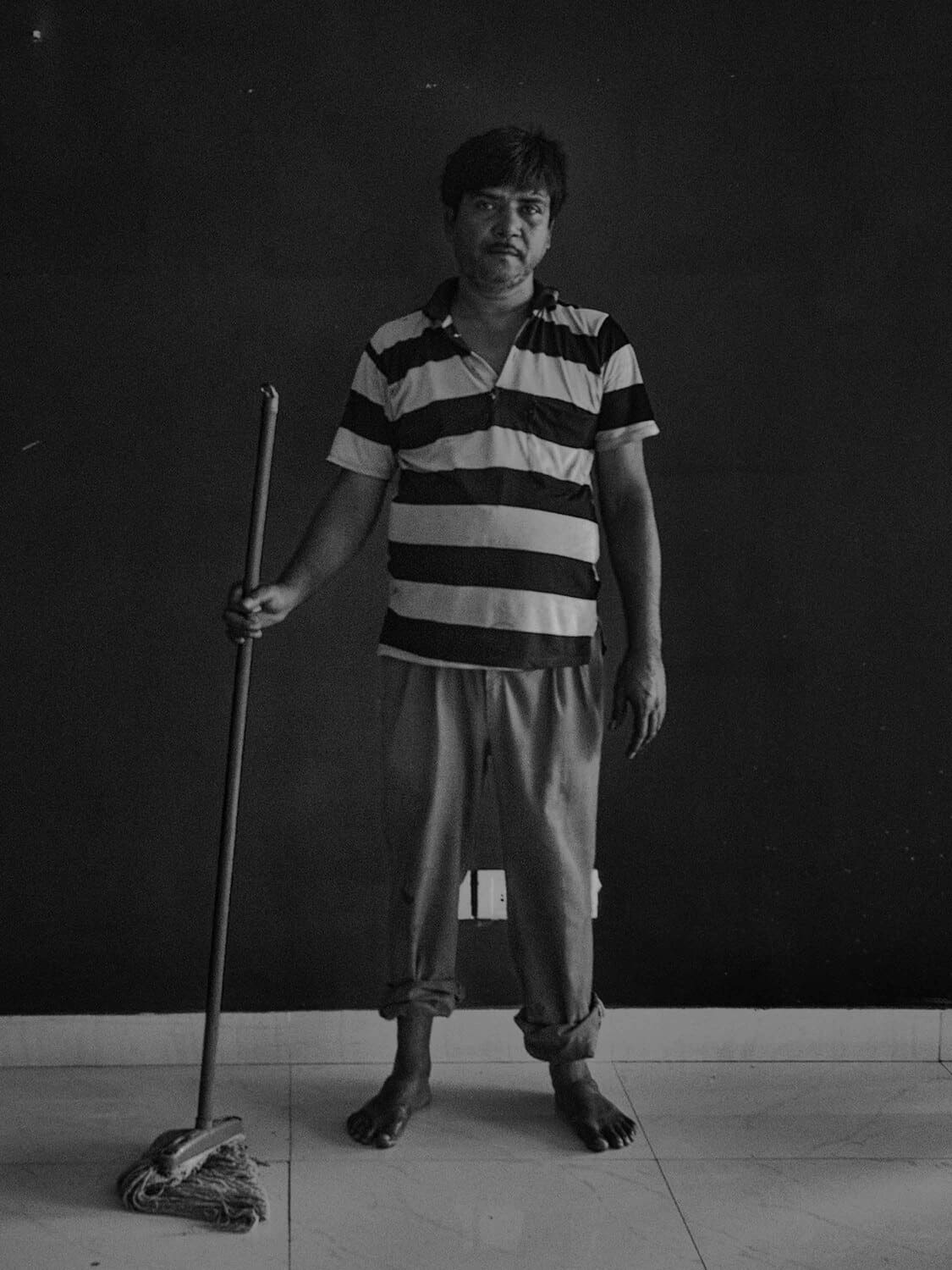 A portrait of couple from Pathorprotima, one of the villages in Sundarban delta in West Bengal in India, has been facing the negative impact of sea level rise drastically. The couple shifted to Bengaluru in 2015 after losing their home and property in their village. They provide service in the apartments Bellandur area as home cleaner. According to them, the basic reason of migration, even together, is to provide basic needs and to maintain the educational cost of their two children who are continuing their education in their village by staying with their grandparents.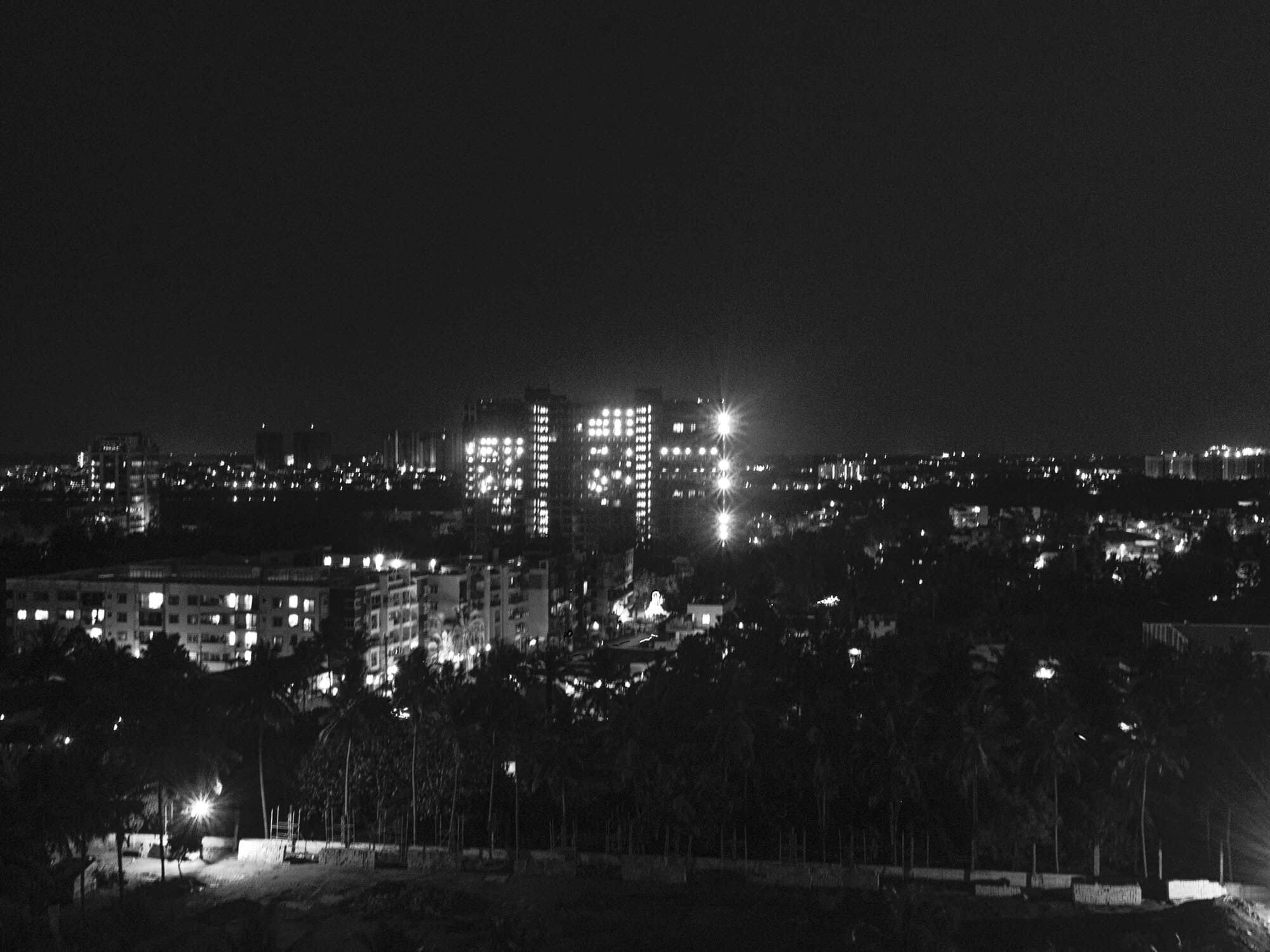 According to Bruhat Bengaluru Mahanagara Palike (BBMP) the administrative body in Bengaluru city, the contribution of migrant worker is undeniable where according to research the migrant worker works their mostly in construction sites against the payment of 200-300 INR per day i.e. less than $100 a month. With respect to the entire migrant worker community, migrant workers from West Bengal only comprises of more than 30%, and according to researches, the economic contribution of migrants was around 10% of India's gross domestic product (GDP).